Watch
I'm not one to do many dedications.More a question of time and not wanting to leave anyone out.
But there is one very special person many of us know here on DA
Her Name is TEA



Who brings more happiness and joy than a Whole Field of SunFlowers

And if you like this shot,then please give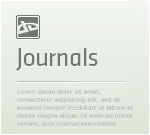 The Shelter Project: Two Year Anniversary!Special Edition News Article:
HAPPY TWO YEAR ANNIVERSARY to "The Shelter Project"

:iconlovetigerplz: :iconwalkingcatplz::icondoggyplz::iconblack-kittenplz::iconlilplz: :iconlovetigerplz:

:iconhurrahplz: As of this month of August, "The Shelter Project" is TWO Years Old! :iconhurrahplz:

~:rose:~ Intro., Purpose of Article, History, and Info. ~:rose:~
Welcome to The TWO Year Anniversary of "The Shelter Project"- http://teaphotography.deviantart.com/gallery/2537930!
EVERYONE is welcome to be here, to be a part of the celebration, to learn more about this project and why it continues to be so important, and find out all about those here on dA

a look

Many Thanks for all you do Tea
I'm so very proud to know you
I wish to thank all of you who choose my Work as a Favourite
I am truly Grateful and Apologize if I am unable to Thank you personally

I will reply to all Comments

Great shot, Brian! And so many sunflowers!
Reply

I love this with all my heart.

Reply

I love this kind of photographs. And this one is absolutely amazing. Beautifuly beautiful work, my dearest friend.

Reply

Reminded me of a group of kids all crowding around wanting you to pay attention to each of them first
Thank you my Dearest Friend

Reply

Very nice Brian, I like the contrast between the sky and the flowers.

Reply

Thanks Pal
That's what I was going for actually
Reply

Reply